Keyboard quick jumps. A new way of filtering lists.
Use the keyboard to switch between lists. When you arrive at home tap "h" and then "Home" to see everything you can do in that context. Choosing what to do next by situation, location or person will become second nature.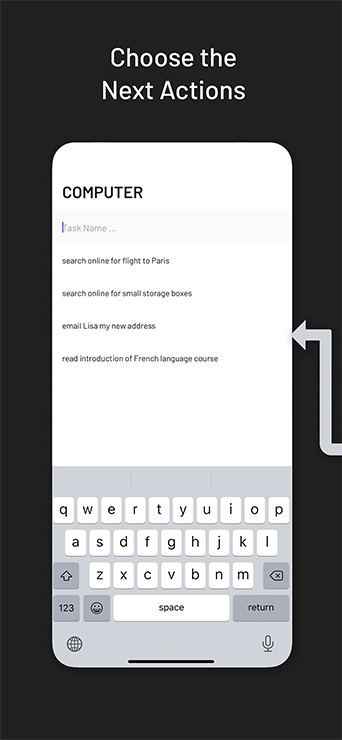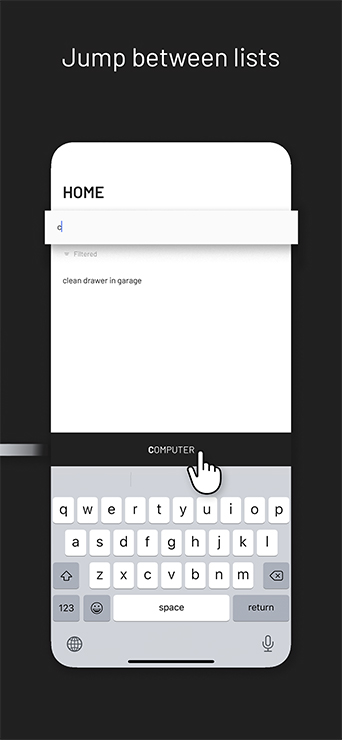 Protection from task duplication. Capture ideas quickly and ONCE.
Put new thoughts in the inbox. Decide the next action for those open loops later. DoNext shows if there are any duplicates on your lists while you type. No need to remember what you already put on your list.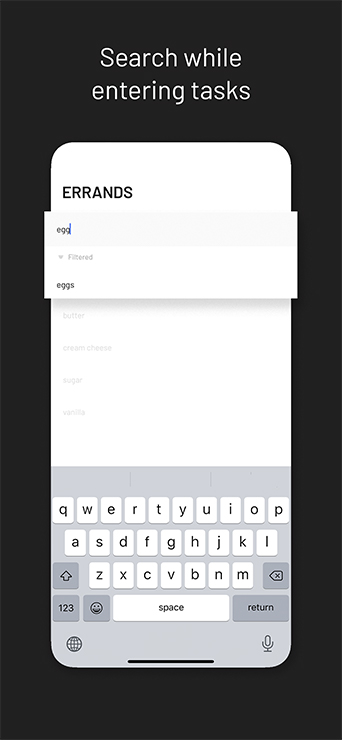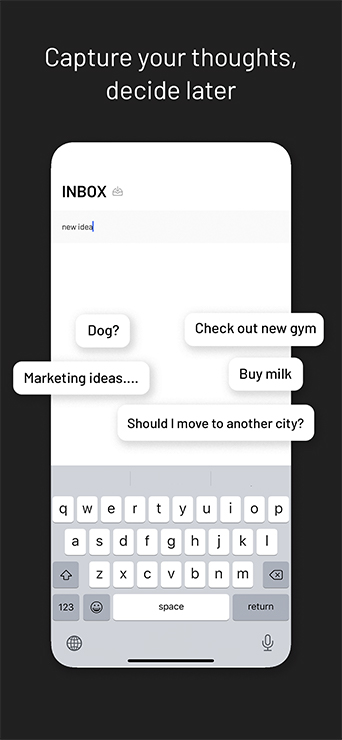 Instant overview. Reflect on all your tasks in one go.
Tap the space bar on the keyboard to see an overview of your lists. A count shows you how many tasks are still left. Unlock the ALL list to see every task at once. Reviewing your lists becomes a piece of cake. Yummy!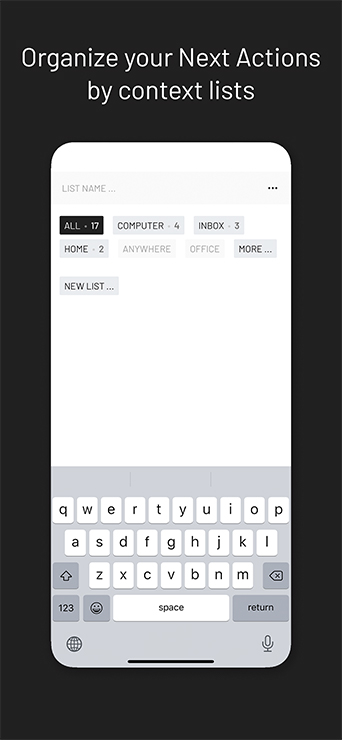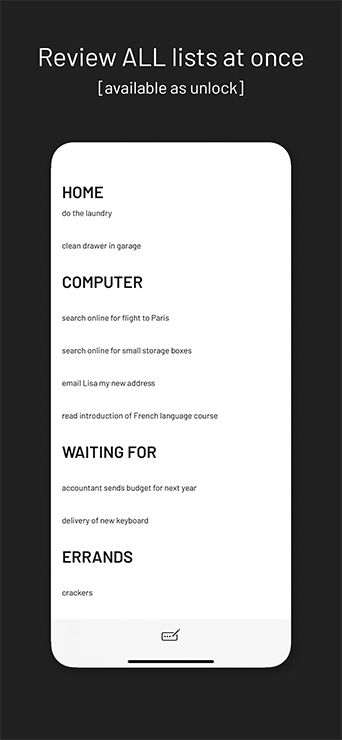 This app is tuned for pro users, shaving off a second here or there to improve the workflow. Writing down any idea is only 1 tap away. No messy dialogs, windows, popups. Super streamlined and reliable, I've been using this for years now and can't imagine anything else.
I am fairly new to GTD but not a complete starter either. ive been very active with GTD for about 8 months now. the simplicity of this app makes your ideas the focus, and helps get things off your mind, a crucial part of the GTD process. highly recommend with five stars!